Are you experiencing some of the following challenges:
Want to spend more time encouraging families rather than shuffling paper or spreadsheets?
Are you having to manually calculate and generate transcripts?
Is paper storage and retrieval becoming an issue?
Is your office full of filing cabinents?
Is the fax machine overworked?
Would you like to save a bundle on postage?
Want to encourage timely communication with your families?
Would you like to view student progress in real time?
Want to click a button and have a diploma ready to print?
Want to easily calculate class rank
Still don't have your data in an electronic format?
Can you instantly generate mailing labels for all your families?
We Provide You The Tools To Succeed
With the administration suite, a school administrator is able to view detailed information relating to each student, manage grading scales for college placement, honors or advanced placement courses, issue a transcript or diploma, generate reports, determine which families have reported their academic records and attendance, print mailing labels and more.
Some of our affiliated schools assess additional fees for families that prefer to submit academic records on paper because it adds overhead to the school's administrative staff in having to deal with unnecessary paperwork.
Manage all your families with the School Admin Suite
Request Manager
In addition, the Request Manager allows you, as the school administrator, to receive and track requests that you define (such as high school evaluations, diplomas, transcripts, dual enrollment, proof of enrollment, driver's license forms, student ID, work permit, etc.) from your families. If desired, you also have the ability to specify "rush fees" for families that need their request processed faster. The Request Manager can become a revenue generating source for your organization.
Co-op Manager
And let's not forget the Co-Op Manager which provides you the tools necessary to create courses, set maximum class size, automate the enrollment process, collect enrollment fees, view a class roster and more.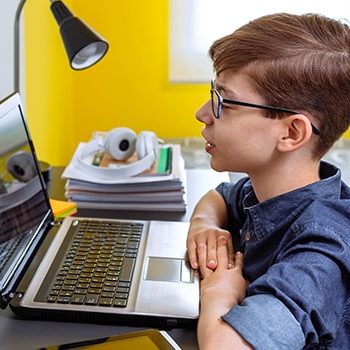 As an affiliate of Homeschool Reporting Online, you are able to pass on a 50% discount to your enrolled families which reduces our annual subscription from $20 to $10 per family per year. Most schools have annual fees they charge their families for enrollment. Most of our affiliated schools have elected to increase their enrollment fees by $10 (for the online record keeping system) and then simply forward those fees on to us.
Alternatively, we can bill the families directly by supplying your school with a unique discount code you can provide to your member families.
Qualify as an "Affiliate"
To become an affiliate of Homeschool Reporting Online and to qualify to utilize the FREE school administration suite, all we ask is that you have at least 10 families in your school committed to utilizing online record keeping.
To see a list of organizations we serve today, visit our Affiliate Schools page.
How to get started!
To get started, send your school information (school name, contact person, address, phone, fax, email and web address) by using our contact form. Also, please confirm in your message that at least 10 of your families will be utilizing the system. We will then contact you regarding setting up a school account for your school.
Once the school admin account setup is completed, simply encourage the families in your school to sign up on our site and select your school from the dropdown. Then, when you logon to the school administration suite, you will see all of the families that report to your school.